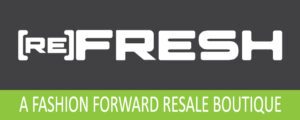 ReFresh is back and better than ever!
We can't wait for you to see our redesigned store with a large selection of new fashionable items to choose from. Nick Kelley, our new Director of ReFresh, has been working hard these past few months to bring you the most invigorating shopping experience yet! He and his team have meticulously handpicked the highest-quality items with YOU in mind! They are so excited to meet you and assist you in finding the perfect outfit.
ReFresh is located at 1710 S Brentwood Blvd, Brentwood, MO 63144.
Come shop and donate! :)